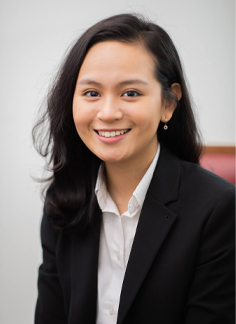 Sara Aziz
Associate Lawyer
"I will explore all possible options with you to determine how best to solve your matter. My primary objective is to ensure that I take you through this journey smoothly with an aim of achieving the optimum outcome so that you can start your life afresh."
Sara graduated from the University of Manchester in 2015. In 2016, she obtained a Master of Laws in Intellectual Property Law from Queen Mary University of London. Sara was admitted as an Advocate and Solicitor of the Supreme Court of Singapore in 2018.
Qualifications
Advocate and Solicitor (Singapore), 2018
LLB (Hons), University of Manchester, 2015
Master of Laws in Intellectual Property Law, Queen Mary University of London, 2016
Sara works together with the firm's Head Lawyer, Ms Gloria James-Civetta and Senior Lawyer, Ms Cheryl Cheong. She specialises in Family Law and is well-versed in various matrimonial matters for both local and expatriate clients.
Sara approaches her work with sincerity and compassion. She understands the difficult process of going through a divorce and strives to achieve the best results for her clients by adopting an approach which is settlement focused.
As a litigator, one of the notable decisions that Sara has been involved in is the decision of the Singapore Court of Appeal case TIC v TID [2018] SGCA 75, wherein it was held for the first time that the party who would take over the matrimonial share of the matrimonial property should solely bear the ongoing mortgage and property tax payments pending the transfer of the matrimonial property.
Sara is proficient in a wide range of matrimonial matters, such as:
Contentious and non-contentious divorce proceedings;
Maintenance / Child Custody issues;
Marital agreements;
Child adoption proceedings;
Variation of order applications;
Annulment;
Appeal proceedings at the High Court and Court of Appeal; and
Mediation.
Patient, dedicated and empathetic, Sara endeavours to resolve her clients' worries and at the same time act in their interests. She is committed to providing holistic legal advice and exploring all possible options to determine the best outcome.