Whatever your situation, our family law practitioners are here to offer you sensitive, cost effective and expert advice.
At Gloria James-Civetta & Co, we help and guide clients to understand the bigger picture by dispensing sound legal advice based on law, extensive years of experience and previous precedents. As one of Singapore`s largest matrimonial law departments, our team of experienced divorce lawyers, trained mediators, collaborative lawyers and dispute resolution practitioners, are able to dedicate considerable resources to ensuring our clients achieve the best possible outcomes on their matters. Our solicitors are supported by trained and experienced paralegal clerks who make sure that work is carried out efficiently in a timely manner. Our Family Law team handles a high volume of local & expat clientele, with access to specialist advice all over the globe.
"It is important to find the right representation. All our clients are presented with efficient legal solutions, in a cost conscious and individualised manner which they deserve."
When you engage our services, our divorce lawyers will;
Work with you to formulate a divorce strategy that suits your needs and budget
Present you with Alternative Dispute Resolution options, to save you time and money
Discuss options on how to secure your assets, protect credit cards, joint accounts and minimize joint obligations
Negotiate issues related to child & spousal maintenance and joint matrimonial assets
Prepare temporary visitation orders and custody arrangements with respect to children
Recommend particular health care professionals for high conflict issues involving child custody
In case of trial, present you with all possible scenarios that may arise in the family court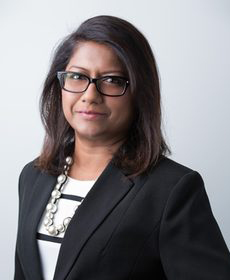 Gloria James is a Singapore born lawyer of Sri Lankan heritage, bilingual in English and Mandarin with 24 years of legal experience in the field of Family Law. She is an advocate & solicitor, barrister, mediator and collaborative practice lawyer.
Free Consultation Callback
Our Team of Family Lawyers: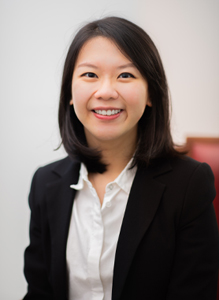 Nicole graduated from the University of Leicester, UK in 2018 and was admitted as an Advocate and Solicitor of the Supreme Court of Singapore in 2021.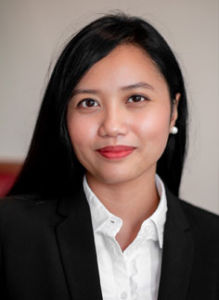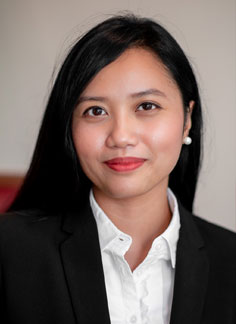 Siti is a Legal Executive with 8 years of experience. She deals with the firm's contentious matters and works closely with Ms James on employment matters.
Free Consultation Callback
[ei_hubspot form_id="84673c76-23d6-4969-932f-e4d0dc6b349b"]