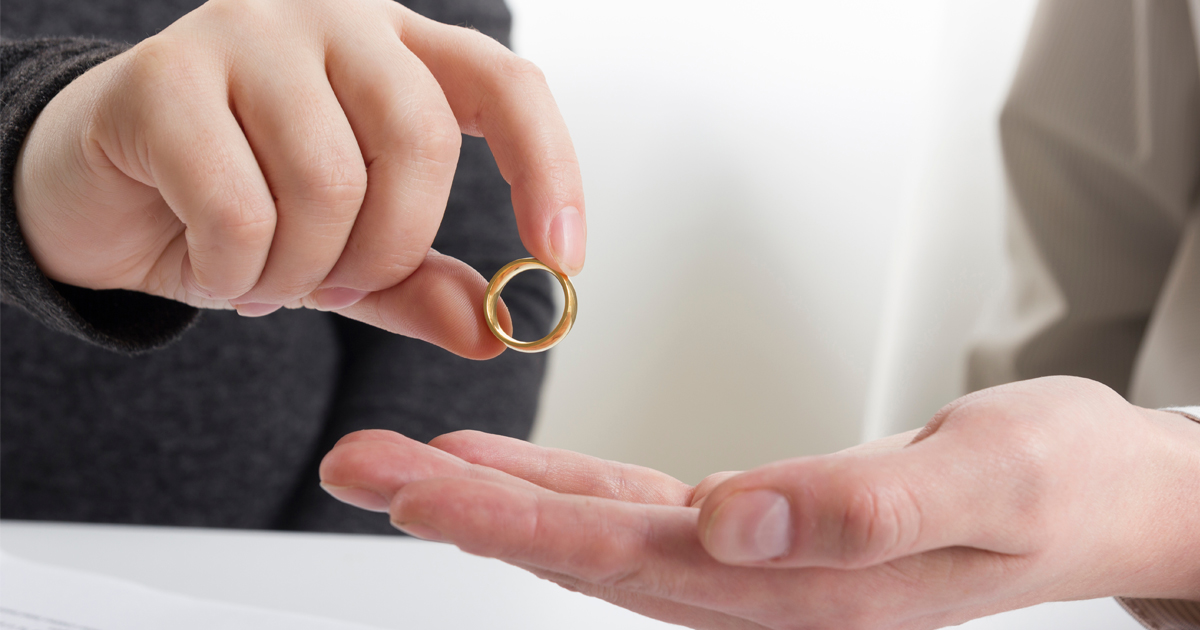 A contested divorce seems like the only option when a couple decides to divorce and fails to agree on all terms. However, no matter how complicated it is to see eye-to-eye with your spouse, there are many advantages to opting for an uncontested divorce.
What is an uncontested divorce?
In a "simplified uncontested divorce", the parties agree on all the major issues such as
The divorcing parties either reach the agreement on their own or are guided by a Singapore divorce mediator. They can then engage a Singapore divorce lawyer to file the uncontested divorce papers in court. The court fixes a hearing date which the parties are not required to attend where the Interim Judgment is issued. After three months, the Final Judgment i.e. the certificate of divorce is issued.
What happens in a contested divorce?
When the parties cannot agree on one or more issues, the court decides on these issues. Then, the 'plaintiff' or the one who initiates the divorce consults a qualified Singapore divorce lawyer and files the papers to start the proceedings.
The defendant (the other spouse) files a defence. After the parties submit the required documents, they are required to attend a Status Conference, where a Family Law Judge will ask on the status of the divorce writ. Parties can then opt to participate in a counselling session to try and reconcile or a mediation session to reach a settlement. If there is no agreement at this stage, the contested hearing commences where each party presents evidence to support their case.
Why should you avoid contested divorce?
A contested divorce is more complex and can potentially be acrimonious. Here are the reasons to avoid a contested divorce:
Time-consuming
It can take a long time for a fair settlement to be reached in all aspects. An uncontested divorce, on the other hand, is settled quickly as the parties are agreed on all matters with no need to visit the court.
No privacy
With matters being heard in court, private family matters are out in the open. With an uncontested divorce, you can protect your and your family's privacy and confidentiality.
Numerous documents
Both parties have to prepare and submit an endless array of documents that showcase many aspects of their lives. These documents include
Writ for Divorce
Proposed parenting plan
Statement of Claim that details the reasons for filing for divorce, details of marital assets owned, and ancillary reliefs claimed
Proposed matrimonial division plan in case of an HDB flat jointly owned by the parties
Statement of Particulars with details on what happened in the marriage (violence, adultery, or unreasonable behaviour) that led to the breakdown of marriage
Memorandum of Appearance -the defendant is required to file the memorandum of appearance within eight days of receiving the writ for divorce, indicating if they intend to contest the divorce and/or ancillary matters
Acknowledgment of Service that is signed by the defendant
Expensive
An uncontested divorce can cost you anywhere from $1200 to $2500 when property, children, and maintenance are involved. A contested divorce can go up to $35000 or more depending on the complexities involved.
Mentally exhausting
The courtroom hearings can go on for months that are expensive and can be mentally exhausting. With accusations and counter-accusations hurled in the court, the process becomes painful and acrimonious. With an uncontested divorce, you can settle all aspects amicably while achieving the best outcome possible for all parties.
Consult Gloria James-Civetta & Co
Working with seasoned Singapore divorce lawyers is beneficial whether you contest the divorce or opt for an uncontested one. Apart from being well-versed with divorce proceedings and complexities in the family law system, we are highly skilled mediators and negotiators.
While coming up with creative solutions, our divorce lawyers can advise and help you avoid the complexities of a potentially contested divorce and unnecessary litigation and delays.
Should you require legal representation, kindly contact Gloria James-Civetta & Co for a free 30 minute consultation with one of our family lawyers.