Fixed Fee Uncontested Divorce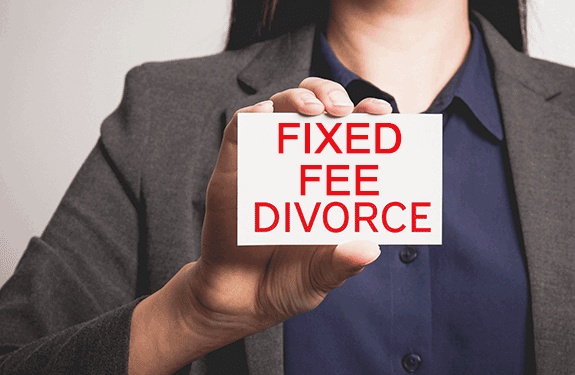 At Gloria James-Civetta & Co, our  Fixed Fee Uncontested Consent Divorce settlement packages are tailored to meet your needs and budget. (Available to Singaporean citizens and Singapore Permanent Residents only)
You will pay no more than;
$1500 (no property or children)
$2500 (with children, maintenance and HDB property)
You And Your Spouse Need To Agree On:
The grounds for divorce
Division of matrimonial assets (HDB property, CPF monies, savings, pensions, insurance, and other ancillary matters)
Issues involving the care and control of children
Maintenance arrangements for wife / children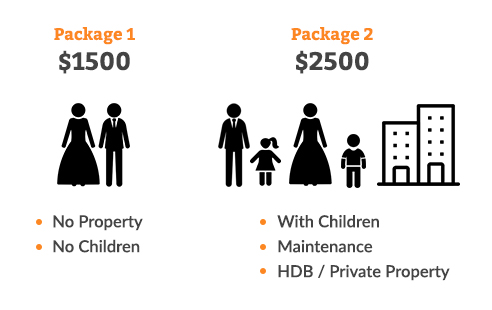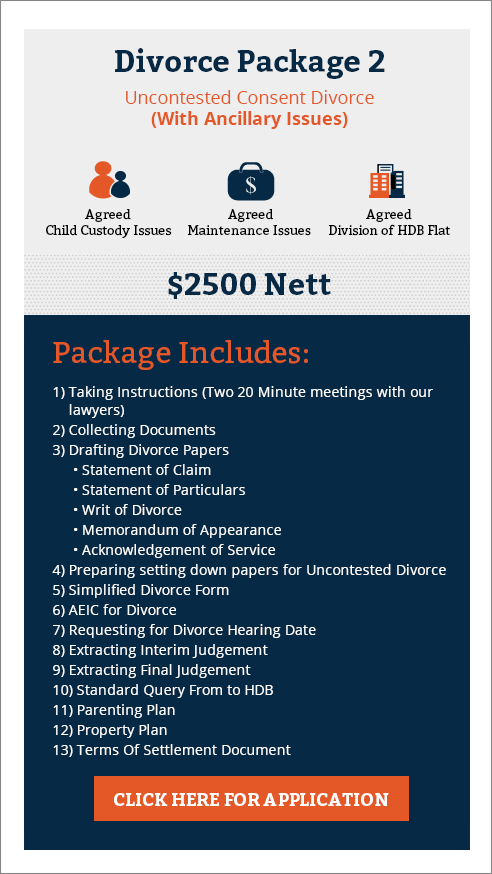 What do I do next?
Once we have received your inquiry, a member of our Family Law Team will contact you by phone or email. If you have any inquiries about the consent divorce process, or if you're unsure of whether a fixed-fee package is right for you, please get in touch with our friendly legal team.