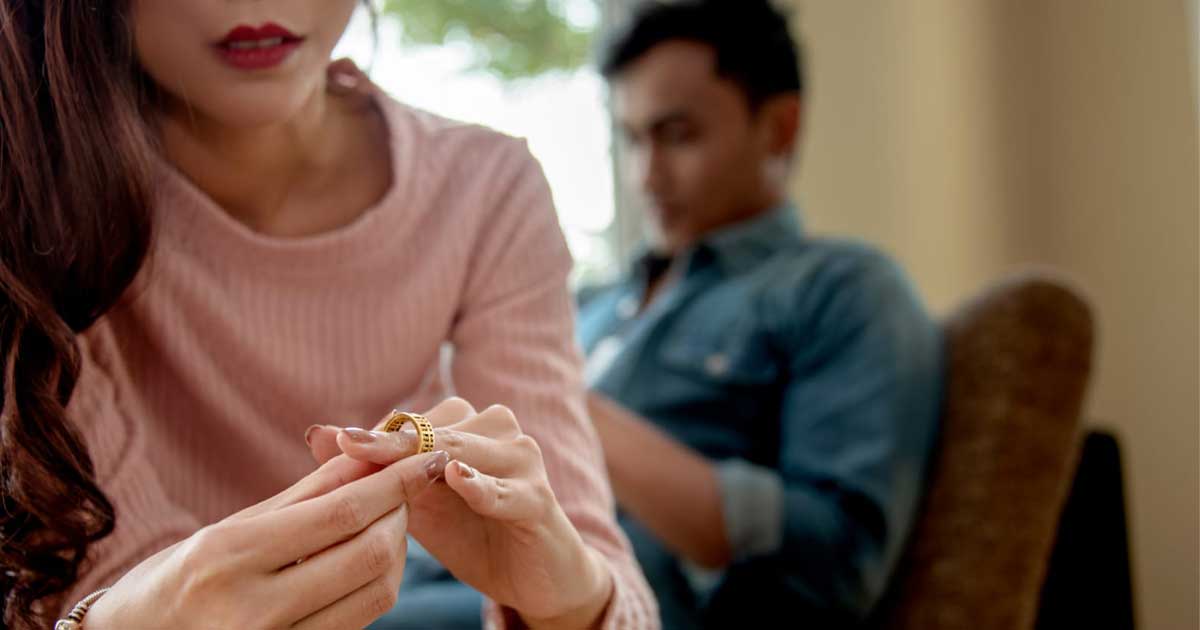 Initiating divorce proceedings is not an easy thing to do. Besides the legal complexities, there is so much emotional investment in a marriage that it is difficult for many to simply walk away.
When a marriage is falling apart, divorce is not the only available solution. Many people opt for legal separation rather than ending the marriage through divorce.
It is a common misconception that a legal separation is a precursor to divorce. In fact, both of them are separate legal processes.
A Judicial Separation can be defined as a court-ordered arrangement whereby a married couple leads separate lives by living apart.
However, they have to abide by certain financial obligations, child custody, visitation, and support agreements mandated by the court.
A Judicial Separation does not end a marriage like a divorce does.
Here are 7 (seven) reasons why many people opt for legal separation:
Unsure about divorce
Divorce is a life-altering decision, not just for the couple but also for their families. When a couple is not sure if they are ready to take the leap, a legal separation may be a better option. Sometimes, being apart helps a couple fix their marriage.
In such cases, a legal separation makes reconciliation easier as technically the marriage never ended.
Religious restrictions
In some religions, divorce is taboo. If a couple's religious beliefs do not allow ending the marriage, they can always opt for Judicial separation instead of staying on in a bad marriage.
In this day and age, divorce still carries a stigma, and many people look down upon divorce. Couples who want to avoid this stigma, the anxiety and stress that comes with it may choose Judicial separation instead of divorce.
Minor children
A divorce can sometimes be a traumatic experience for the children, especially if they are young and lack emotional maturity. Divorce often creates feelings of loss, confusion, and anxiety in children, which can severely impact their mental and emotional well-being.
Couples who are worried about the effect of a divorce on their young children may choose Judicial separation over divorce.
Financial benefits
Judicial separation helps you retain certain benefits that you had during your marriage. For instance, if you were covered under your spouse's health insurance, you continue to do so during a Judicial separation.
Also, in a majority of such cases, the court clearly defines the financial responsibilities of each partner. Financial responsibilities like mortgage payments, maintenance, and upkeep of the matrimonial property, ongoing education costs, and so on are clearly divided between the spouses.
Division of property
A Separation agreement generally contains orders for the division of marital assets and debts. The Separation deed protects you from any debts that your spouse may acquire during the period of separation.
More legal clarity
Many couples choose to separate amicably and agree on major issues like child support, visitation schedules, and house maintenance. In some cases, however, couples may depend on the court to resolve these types of issues.
The separation agreement provides legal clarity of how financial responsibilities, division of property, and child maintenance issues are resolved.
With a Judicial separation, couples are more aware of their rights which can help them decide if they want to opt for a divorce in the future.
Legal separation can be a complex process. Our divorce lawyers can help you navigate the complexities seamlessly and make the right choices.
"At Gloria James-Civetta & Co, our goal is to help you find a resolution that works for both you and your family. When you contact our matrimonial law team, we will provide you with a consultation, tailored to your specific circumstances and goals in mind."