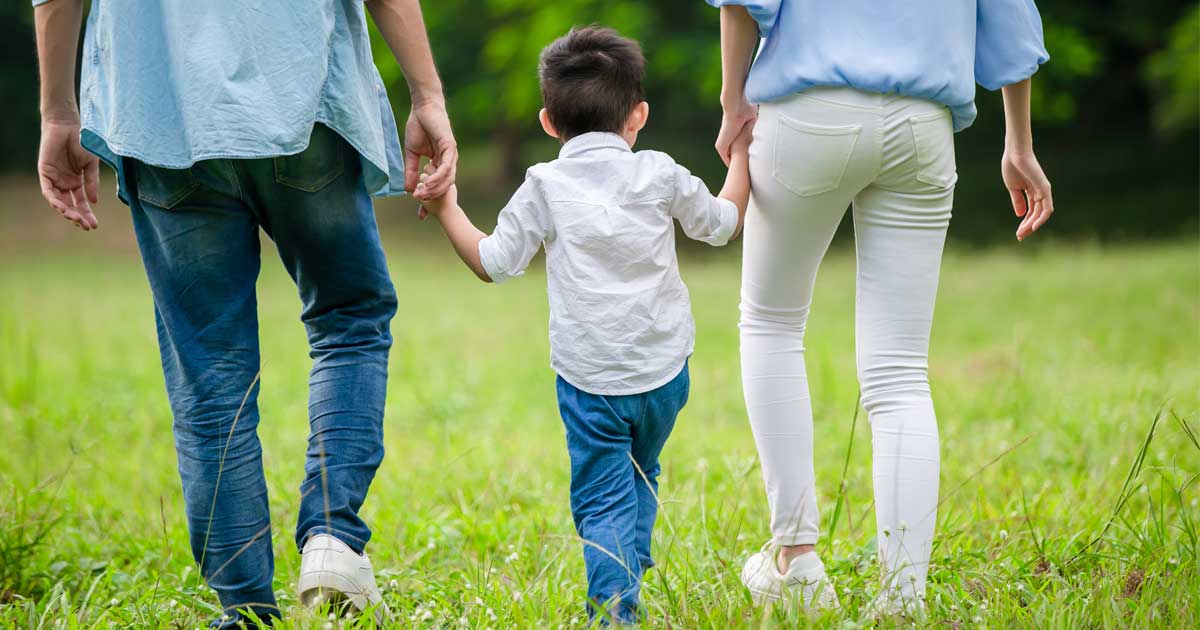 Do you need guidance coming up with child arrangements post-divorce? Whether you have been granted joint custody or not, you and your spouse need to address how to co-parent your children.
Co-parenting involves both partners actively working together to create and implement a parenting plan. This co-parenting plan is designed to make the child's life as seamless and enriched as possible. The focus here is to set aside your differences and bring both of your unique strengths together to help create a life that is free of conflict and trouble for your child.
Terminology & Tips on Co-Parenting after Divorce: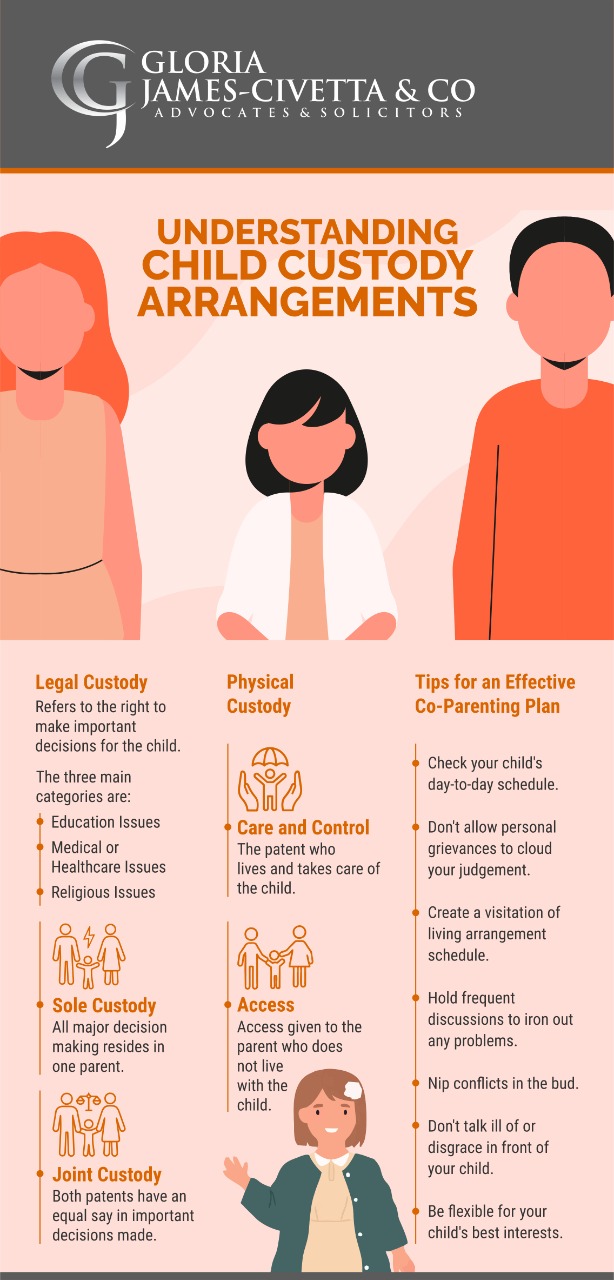 Check your child's day-to-day schedule before creating a parenting plan
Co-parenting after divorce can be successful only when both parents are well acquainted with the child's schedule. So, study your child's day-to-day activities, extracurricular programs, and non-school play dates, game days, etc., in advance. Keep each other informed of any upcoming events in the child's life before creating a co-parenting plan.
Related Article: Proposed Parenting Plan
Don't allow your personal grievances to cloud your judgement
It's human to remember the times prior to the divorce and experience anger towards your spouse. But the first rule of co-parenting after divorce is to set these personal issues aside and focus on your child.
When making any parental decisions, it's important to not think of the other party as your ex. Instead, think of them as co-parent who is invested in the wellbeing of your child.
Related Article: 5 Tips to Prevent Child Alienation
Create a visitation & living arrangement schedule
Having a fixed routine and schedule is very important to ensure that your child's life isn't unduly affected by your divorce. Sit with your ex and create a parenting plan that covers visitation rights, living arrangements, pick-up & drop-off responsibilities for the child's special events, etc. Focus on making the child's life as hassle-free as possible. It would help if you had a contingency plan in place for those times when either you or your co-parent will be unable to fulfil their obligations.
Related Article: Understanding Child Custody: Sole Custody & Joint Custody
Hold frequent discussions to iron out any problems
Communication is key to the success of co-parenting after divorce. It's essential for you and the co-parent to have an open and honest discussion about what's working in your parenting plan and what isn't. Having a weekly meeting to discuss any issues, bring up any suggestions or implement any changes to the parenting plan can be done during this time.
If weekly meetings are not possible, then monthly meetings should be held to ensure small problems don't escalate and snowball into big ones.
Related Article: Co-Parenting vs Parental Alienation in Singapore
Nip conflicts in the bud
As you co-parent, you may notice that you and your ex don't share the same parenting ideas as each other. This is bound to create some conflict. But it's essential to prevent these conflicts from escalating, as it can affect how you make co-parenting decisions.
So, if you feel a conflict may be brewing between you and the co-parent, it's best to have an open and honest chat with them. This way, the two of you can come to a mutually acceptable resolution.
Related Article: 3 ways to diffuse high-conflict co-parenting
Don't talk ill of or disagree with the co-parent in front of your child
This is important as it ensures that you don't undermine the authority of the co-parent in the eyes of the child. The point of co-parenting after divorce is to show the child that they have two parents who function as a team. Talking ill of the co-parent or disrespecting or disagreeing with them in front of the child can only confuse your kid about which parent they need to listen to.
Related Article: The Parenting Coordination Scheme in Singapore
Discipline your child together
Co-parents must discipline the child together if your kid does something you didn't want them to do. If you punish the child separately or if only one parent disciplines the child, it can give your kid mixed signals about what they've just done. So, talk things over with your co-parent and discipline your child together.
Be flexible for your child's best interests
Finally, co-parenting after divorce can yield the best results if you take the child's needs into consideration. If the child has expressly wished for something or wants the parenting schedule changed, it's important that you consider it. If you require help amending your parenting plan, you can consult a family therapist for help.
Related Article: Proposed Parenting Plan – The best interests of the child
You can speak to our experienced family lawyers at Gloria James-Civetta & Co for help in creating a parenting agreement or to amend an existing child custody order.
We have immense experience representing clients for child custody procedures, and we can help you make a compelling case in your favour.