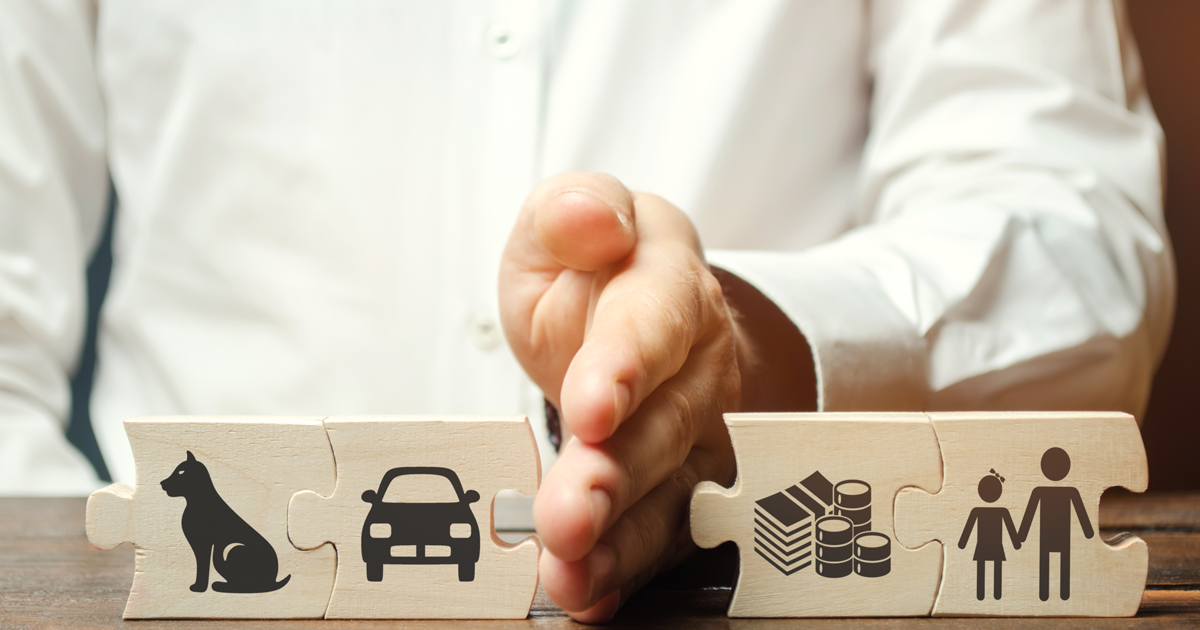 Divorce can be a complex and overwhelming process for many couples. One fundamental, yet challenging aspect of the process is the division of matrimonial assets.
Without professional assistance, it is difficult to properly value and consider a couple's marital assets. While some assets such as property and bank accounts are obvious, other smaller assets can easily go overlooked.
If these assets are not taken into consideration, you may receive a lesser share of the matrimonial assets than is fair. Here are some items commonly overlooked in the compilation of assets.
Owned businesses and financial assets flowing from them
If either you or your spouse owns a business, the business, income flowing from this business, or the business's retained earnings may be considered a matrimonial asset to be divided.
Benefits from previous employment
You or your spouse may be receiving employment benefits such as stock options, restricted stock, retirement accounts and deferred compensation plans. These may be considered matrimonial assets.
Club membership
Most club memberships have substantial initiation fees and annual dues. The memberships are thus of significant value and may constitute an asset for the division.
Travel rewards points
Where accumulated, travel rewards points may be redeemed for flights or benefits of significant value that the spouse to whom these points are awarded to can realise later. Do ensure to account for these travel reward points in the process.
Tax returns
There may be "tax assets" to be considered in the asset division, such as capital loss carry-forwards, charitable contribution carry-forwards or net-operating losses. If left unresolved, these may cause confusion or errors when filing future tax returns.
Taxes on assets
While two different assets may have equal dollar values, their economic value may change significantly after taxes are factored in.
Gifts between spouses
Inter-spousal gifts given in the course of the marriage may be considered marital property as long as they are not re-gifts, even if the gift was intended to be used by only one person.
Under Section 112(10) of the Women's Charter, a gift may be considered a re-gift if it was bought with money from an inheritance, or is a third-party gift acquired by the donor.For example, if your spouse used a part of his or her inheritance money to purchase a watch as a gift to you, this watch would be considered a re-gift and would likely be excluded from the pool of matrimonial assets.
Trusts
The question of whether interest in a trust is a marital asset is a complex one that needs to be evaluated in detail by your lawyer, regardless of whether you or your spouse are currently receiving anything from the trust.
Money loaned to others
Any repayment of a loan you or your spouse has extended to others may be considered a matrimonial asset.
Pets
In Singapore, pets are generally regarded as personal property, with some attention given to their well-being. It is important to settle with your spouse who will keep and pay for the pet's maintenance and potentially costly veterinary bills to minimise confusion and conflict later on.
Intellectual property
Intellectual property includes trademarks, patents, copyrights, and royalty rights. Even if the intellectual property has not generated much income thus far, they may be valuable in the future.
Items in storage units and rental fees
If you and your spouse have stored items in external storage units, it may help to keep track of these items as they are easily forgotten. Furthermore, you should make provisions for the payment for these storage units from the time the divorce is final to when the storage unit can be cleared out.
Collections, memorabilia, and family heirlooms
Heirlooms, memorabilia, and collections of items such as comic books, coin collections, stamps, books, art and antiques may all be potentially valuable items to take into consideration. You should also take note of any insurance policies attached to these items.
Photographs and keepsakes
If the photographs and keepsakes accumulated in the course of the marriage hold emotional value, you should make provisions for the allocation of these items, especially if they are not easily duplicated. For example, physical photographs or journals will ultimately have to go to one partner.
Click here to find out more about what constitutes a matrimonial asset.
Click here to find out more about how matrimonial assets and liabilities are divided.
If you are thinking of
filing for divorce
and need clarification on what constitutes matrimonial assets, please call
Gloria James-Civetta & Co
for advice. Our
divorce lawyers
deal with many complex financial cases and can help you arrive at a fair settlement, no matter how complex your situation may be.