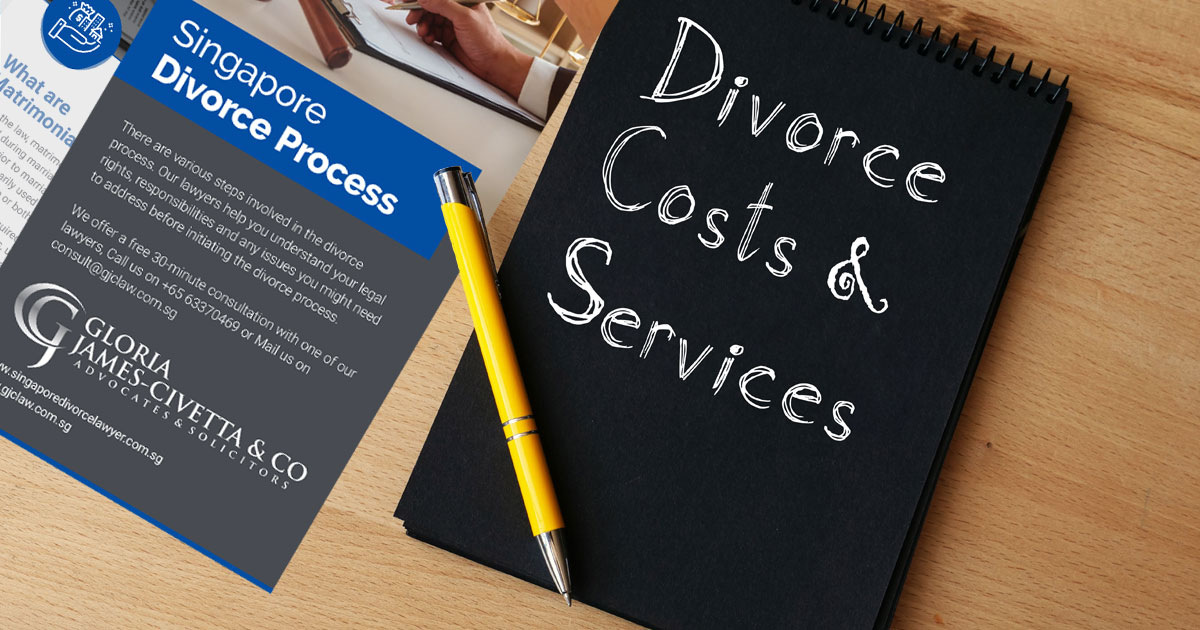 How much will my divorce cost?
For a simplified divorce, our firm is able to offer a fixed fee arrangement with no hidden fees. Our fees for simplified divorce start from $1,200 net. For a contested divorce, the legal fees will vary depending on the complexity of the matter, including the number of issues that are being contested. This would affect the amount of work that needs to be done by our lawyers.
What can I do to control the cost of the divorce?
Any of the following:
Comply with Court directions. Work together with your lawyers to provide documents, information and instructions in an organised and timely fashion.
Approach alternate dispute resolution, such as Court-directed mediation, seriously. Where parties are able to resolve issues in mediation or negotiations, they avoid litigation, which is both costly and stressful.
As much as possible, communicate with your spouse directly on issues not immediately related to the divorce. Communicating with your spouse through lawyers' letters where it is not necessary would only increase costs.
Keep an open mind to your lawyer's advice. This is particularly so where your lawyer is advising you on the risks and benefits of accepting a settlement compared to proceeding towards a hearing. However, you should always feel free to raise your concerns with your lawyer.
Keep any ill-feeling towards your spouse out of the divorce proceedings. While this is always easier said than done, animosity towards an estranged spouse does not help you in the divorce proceedings, and only complicates matters and increases costs.
What is likely to increase the cost of the divorce?
Some things that would increase the cost of the divorce include:
Taking out court applications will certainly increase the cost of the divorce. In certain cases, such applications may be necessary (e.g. summons for interim maintenance or summons for access to children while divorce proceedings are ongoing). Have a frank discussion with your lawyer on your circumstances and the necessity and practicality of any court applications.
Choosing to litigate matters where they may be resolved through mediation and compromise.
Failing to meet Court directions and timelines. This protracts your matter unnecessarily. To make matters worse, the Court may order costs against you for failing to adhere to timelines.
What are the lawyer's hourly rates for the people who will be working on my case?
At our firm, our lawyers' hourly rates range from $300 to $650 an hour, depending on the lawyer's seniority.
There will be no double billing of work done. That means that if Lawyer A (hourly rate of $300/hour) and Lawyer B ($400/hour) attend a hearing together, you will only be charged Lawyer B's rate ($400/hour) for that hearing.
We will provide you with a fee range for each stage of your case and billing will be within that cost indication.
Will I be given a fee range for my case?
Yes, we will provide you with a fee range for each stage of your case.
How often will I receive a bill?
We will render you a bill after each stage of work done.
Will I be signing a document that explains the scope of work you will undertake?
Yes. When you first engage us, you will have to sign a Warrant to Act. This document will set out the scope of our work, our fee schedule, and the hourly rates of the lawyers working on your matter. Should the scope of work change as the matter progresses, we will provide you with a revised Warrant to Act.
"At Gloria James-Civetta & Co, our goal is to help you find a resolution that works for both you and your family. When you contact our matrimonial law team, we will provide you with a consultation, tailored to your specific circumstances and goals in mind."