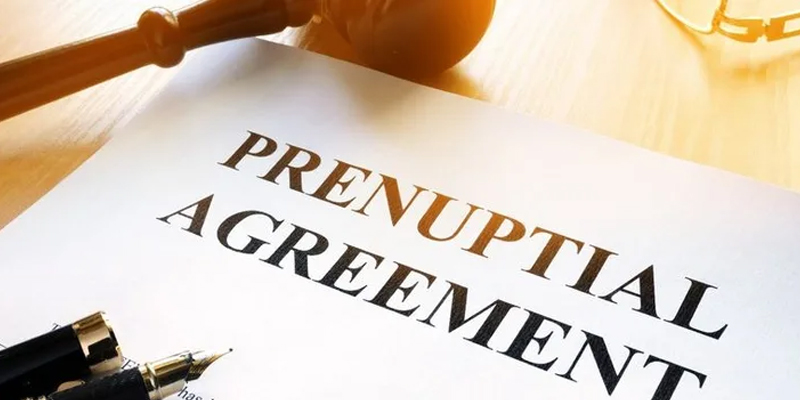 Prenuptial agreements are contracts that couples enter into before getting married and specifies how matters will be resolved should the couple file for a divorce in the future.
Since such agreements fall under contract law, they must fulfil the requirements of a basic legal contract that is supported by consideration, and not entered under fraud, distress, misrepresentation, and undue influence.
Otherwise, the prenuptial agreement will be void and will not influence any decision of the court.
Impact of prenuptial contracts in divorce
Prenuptial agreements are beneficial as they allow the couple to decide on what is best for either party and the children should they have to legally end their marriage.
It also helps to protect one party from being liable for the partner's debt after the divorce.
However, while the agreement can dictate the division and ownership of assets as well as child access and custody arrangements, the court has to ensure that the distribution of finances is done in a fair and equitable manner and that parental orders issued are of the best interest of the child.
Enforceability of prenuptial agreements
The terms in the prenuptial agreement must not contravene any policy in the Women's Charter before it can be incorporated into a consent order and enforced by the court.
A consent order is an order of the court that records the agreed terms between the parties involved and be used when concluding a dispute.
In this case, the terms stipulated in the prenuptial agreement will be enforced when the court makes decisions on the ancillary matters such as maintenance, parental orders and division of matrimonial assets.
However, should the terms not follow the requirements of the Women's Charter, the agreement will not be upheld.
As such, even though the couple chooses to have a prenuptial agreement for a sense of security in the separation of finances, maintenance matters and arrangements relating to the care of children, the agreement is not strictly enforceable in court unless the terms are successfully incorporated into a consent order.
The court can refer to the terms but is not bound to follow the agreement.
If you wish to draft a prenuptial agreement, it is recommended that you seek a lawyer's advice so that the terms are in line with the Women's Charter and are reasonable in the course of nature.
Read more: Existence of Pre-nuptial and Post-nuptial Agreements
"At Gloria James-Civetta & Co, our goal is to help you find a resolution that works for both you and your family. When you contact our matrimonial law team, we will provide you with a consultation, tailored to your specific circumstances and goals in mind."