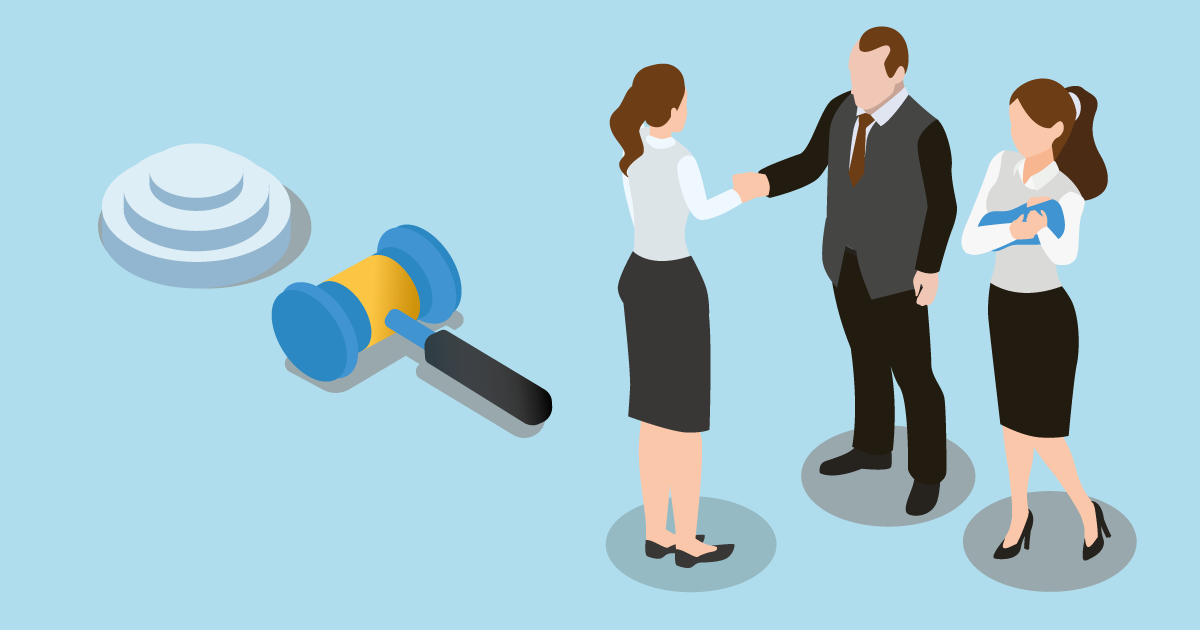 The Mandatory Parenting Programme ("MPP"), which was introduced in December 2016 to support a child-centric divorce and to protect affected children better, has been renamed to the Mandatory Co-Parenting Programme ("CPP") in 2023 to emphasise to parties the critical need for amicable co-parenting after the divorce.
The contents of the programme remain the same with its new name as it continues to help parties cope with and provide them with information to co-parent after the divorce.
Under the Women's Charter, it will be mandatory for you to complete the CPP if:
You intend to commence Divorce Proceedings or file a Counterclaim;
You have a child below 21 years old; and
You cannot agree with your spouse regarding the grounds for divorce or on any ancillary matters.
The CPP must be attended before the commencement of Divorce Proceedings or before the filing of a Counterclaim.
The CPP consists of two components:
Online e-learning, which has self-assessment tools that will help you better understand your marital situation, your co-parenting relationship and your children's needs (estimated to be about 1.5 hours); and
After completing the e-learning, you are invited to book a mandatory individual or couple consultation within six months of completing the online e-learning. The consultation will be with a counsellor at a Strengthening Families Programme@FSC ("Fam@FSC") or a Divorce Support Specialist Agency ("DSSA") (estimated to be about 1 hour).
Completing the CPP should not significantly prolong the divorce proceeding, as we will concurrently prepare and obtain the necessary supporting documents for your divorce application. As your lawyers, we will do our best to ensure minimal delay.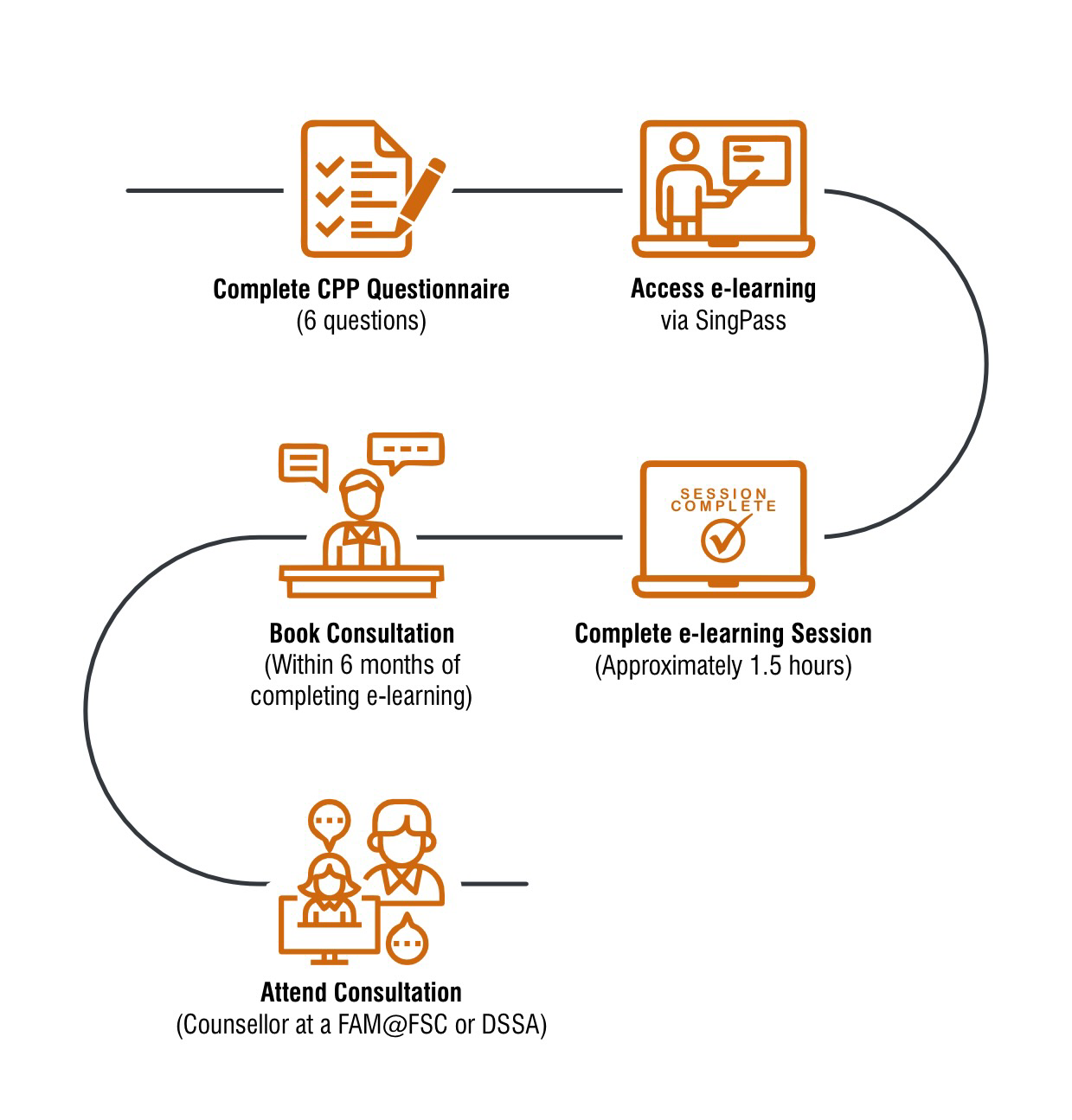 FAQs on the Mandatory Co-Parenting Programme (CPP)
What is the process for applying for CPP?
Your SingPass will be required to log on to the portal. We can assist you with the application.
Do I have to inform my spouse about my CPP participation?
No. The CPP e-learning and consultation can be completed individually. However, if you wish to attend the couple consultation, both you and your spouse must have completed the CPP e-learning prior to attending the couple consultation.
Can I opt out of CPP?
If you do, you will not be able to file for a divorce. If your spouse has filed for a divorce, you will not be able to file a Counterclaim to the divorce.
Do I have to attend with my spouse?
No.
What documentation do I need?
You will need:
your SingPass account details,
your identification information,
your contact number and
a mailing address.
Do I have to pay any fees?
No. Both the application and the e-learning consultation are free of charge.
How will appointing a lawyer assist me with my application?
Our lawyers can advise and assist you in your application for CPP and ensure that all matters are dealt with efficiently and effectively.
Can my lawyer attend the couple or individual consultation on my behalf?
No. You must attend the consultation personally.
What if I live outside of Singapore?
Special arrangements can be made for the consultation to be conducted virtually.
What if I am not able to complete the CPP in English?
If you are unable to complete the CPP in English, you may also complete it in Mandarin or Tamil. For other languages, a request will need to be made to attend a two-hour CPP consultation instead.
Is CPP conducted in a group setting?
No.
Can I change my mind after I have applied for or have started the CPP process?
Yes.
"At Gloria James-Civetta & Co, our goal is to help you find a resolution that works for both you and your family. When you contact our matrimonial law team, we will provide you with a consultation, tailored to your specific circumstances and goals in mind."
Call us on +65 6337 0469
Mail us on consult@gjclaw.com.sg