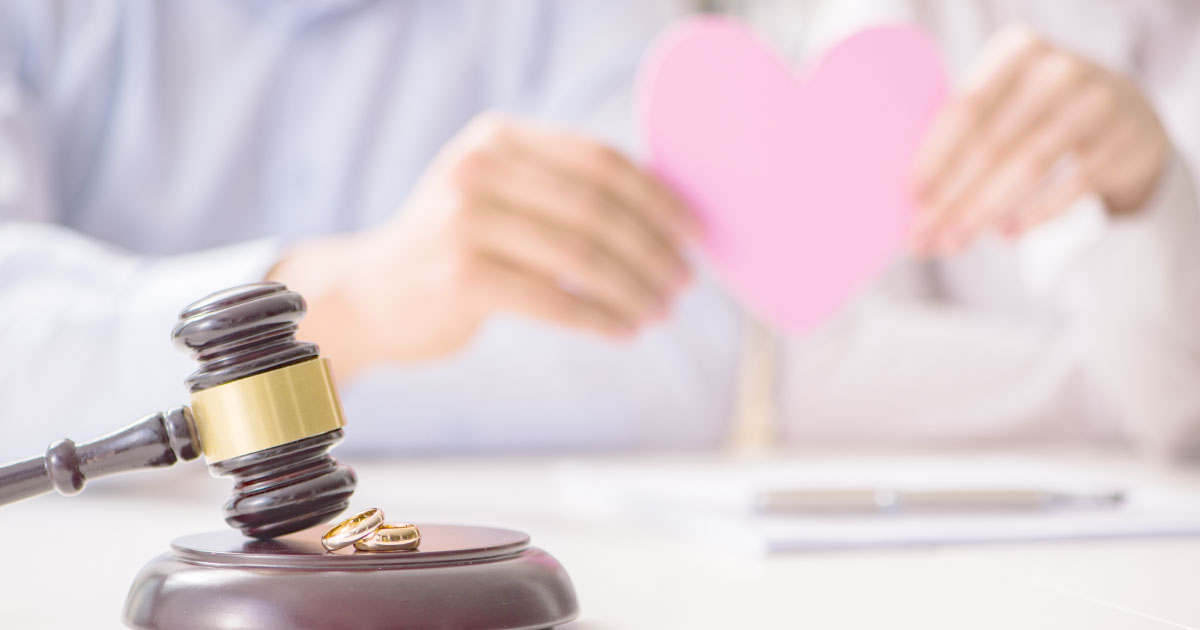 Not all divorces involve conflict. If you are divorcing on mutually agreeable terms, you may have wondered if you could hire one lawyer for the both of you. Some couples may want to share a lawyer to cut down costs while others may want to avoid unnecessary disagreements.
Whatever may be the reason, the question remains; if you can hire one divorce lawyer for both of you? The answer is "No."
Here's why:
Conflict of Interest
There are two types of divorce- Contested Divorce and Uncontested Divorce. In both scenarios, a divorcing couple is always considered an opposing party by law. Hence, it is a conflict of interest and violation of ethics for one divorce lawyer to represent both partners.
So, is there any way that you can limit the use of divorce lawyers?
There are two divorce options that you may explore:
Mediation using a neutral lawyer-mediator
Under no circumstances can one divorce lawyer represent both of you. However, a single lawyer-mediator can help finalise your divorce.
Mediation is the process when a neutral third party (generally a lawyer) is mutually chosen by the spouses to help them agree to the terms of the divorce. Couples often opt for mediation to avoid having to go through a trial.
Remember, a mediator can help you understand the necessary laws but cannot give you legal advice. If you seek legal advice, we suggest you hire a good divorce lawyer.
Besides helping you understand the laws, a lawyer-mediator can also help you fill out the necessary divorce papers. They can also help you maintain proper communication with court representatives and financial officers.
They may also help you agree to other terms of the divorce, like child custody, parental rights, and division of matrimonial assets. If you disagree on some of these terms, they may also help you reach an agreement.
Related Article: Why Consider Divorce Mediation and Other Alternatives to Court?
One spouse self-represents
If both you and your partner agree on all terms of the divorce, one of you can opt to hire a divorce lawyer while the other represent themselves.
This works particularly well for couples who do not have children and have very few assets. The divorce lawyer representing one of them can draw up the necessary paperwork, and the other partner can simply sign them.
You must remember that your spouse's lawyer can't give you any legal advice. Lawyers are ethically bound by lawyer-client privilege. They must provide legal advice and represent the best interest of only the client who has signed a contract with them.
So, the spouse who hires the divorce lawyer not only benefits from their knowledge and experience but also reserves the right to legal counsel. The other spouse would need to fend for themselves and figure out the steps in a divorce.
Also, if you decide to self-represent, be aware that your spouse's lawyer may not want to directly negotiate with you if any disagreement arises. Since you have not hired them, they can risk malpractice if they seem to be siding with you.
However, we can say from experience that conflicts happen all the time in divorce proceedings. If such a situation arises, you would also need to get a divorce lawyer for yourself.
The judge may order mediation if your lawyers cannot agree on a deal. If you still can't agree, you would need to go through the time-intensive and costly process of a divorce trial.
If you seek a divorce in Singapore, make sure you explore all the possible options before you make a decision.
You may be able to find affordable legal assistance in case you and your spouse cannot afford two divorce lawyers. If you must hire a divorce lawyer, make sure you choose a good one. Divorces can be complicated, and you need someone to help you navigate it easily.
"At Gloria James-Civetta & Co, our goal is to help you find a resolution that works for both you and your family. When you contact our matrimonial law team, we will provide you with a consultation, tailored to your specific circumstances and goals in mind."
Call us on +65 6337 0469
Mail us on consult@gjclaw.com.sg