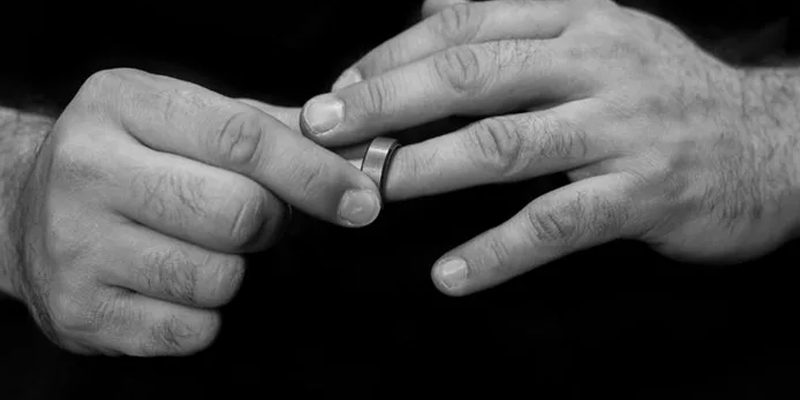 In Singapore, married people who no longer want to remain married have two ways to legally end their marriage – divorce or annulment. Both options are legal processes that you can use to end your marriage.
What's the Legal Difference between Annulment and divorce?
The main difference between the two is that a divorce terminates a legally valid marriage and an annulment declares marriage legally null and void or invalid.
Therefore, if you are weighing the two options, you would need to understand the legal difference between them.
Depending on your reasons, ensure you decide on the choices carefully in assessing which would be better suited for your circumstances.  
It is essential to note that you and your partner need to understand the processes before a decision is made. However, if both parties do not agree, either party can choose a family lawyer to initiate a divorce or an annulment.
What is Annulment?
Annulment is a legal process where the Court assess if the marriage should be declared null and void. There are a number of reasons why most people in Singapore seek an annulment.
Either party can initiate the annulment if he or she can prove that the marriage was not legally valid. Some of the common grounds of annulment are:
Fraud

– if the couple entered into a sham marriage.

Mental illness

– either the husband or wife was emotionally troubled or mental ill at the time of entering marriage.

Bigamy

– one of the spouses was married to someone else during the time of marriage.

Underage marriage

– the husband or wife was underage to enter into a marriage.

Forced consent

– if one of the spouses was threatened or forced to marry.

Legal grounds

– if either of the parties fails to disclose personal details such as criminal history, the presence of impotence, or an STD.
RELATED ARTICLE- ANNULMENT EXPLAINED (FLOWCHART)
What is a divorce?
A divorce is a legal process where the Court assess if the marriage should be dissolved.
The main difference between a divorce and an annulment is that divorce terminates a legally existing marriage while annulment dictates that the marriage was null and void and therefore never existed.
Some of the common reasons of divorce Singapore are:
Emotional or physical abuse

– if one party subjects the other to emotional or physical abuse such as threats, physical violence, or abusive language.

Adultery

– when one or both parties engage in illicit relationships with another person.

Desertion

– when a husband or wife abandons the other, emotionally or physically for a long time.

Alcoholism

– if one spouse has become an alcoholic and cannot perform basic duties of the husband or wife.

Irreconcilable differences

– both parties can agree to end their legally existing marriage if there are irreconcilable differences.
RELATED ARTICLE- 7 THINGS YOU NEED TO KNOW ABOUT COMMENCING YOUR DIVORCE IN SINGAPORE
The first step before starting the annulment or a divorce process is getting an experienced divorce lawyer. Gloria James-Civetta & Co is a law firm that can represent your interests and help you with the divorce or annulment process in Singapore.
Should you require legal representation, kindly contact Gloria James-Civetta & Co for a free 30 minute consultation with one of our family lawyers.