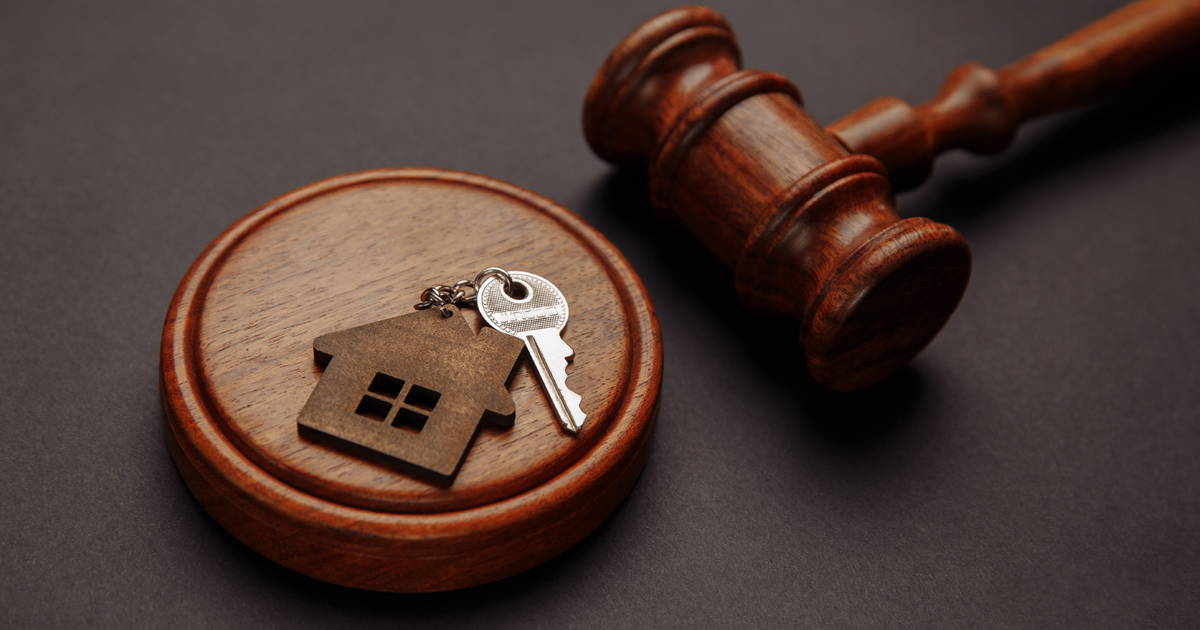 The question of whether an immovable property ("Property") that a couple resides in during their marriage can be classified as the matrimonial home is a straightforward one. However, a recent High Court (Appellate Division) (the "High Court") decision in VOD v VOC and another appeal [2022] SGHC(A) 6("VOD v VOC and another appeal") revealed that this classification is not always so clear cut.
In this article, we will explore an instance in which a Property that a married couple had lived in during most of their marriage was not considered as a "matrimonial home", and thus not an asset to be divided.
Related Article: What is Yours is Mine and What is Mine is Yours. Is it?
The Typical Scenario
Where a married couple has jointly purchased a Property which they subsequently stay in for an extended period of time during the marriage, this would be considered a matrimonial home.
This classification would be regardless of whether it was acquired was before or during the marriage. The fact that the property was purchased solely by one spouse or jointly by both spouses would also be immaterial to a finding that it is the matrimonial home.
Related Article: Factors Influencing Division of Matrimonial Assets
The case of VOD v VOC and another appeal
Legend
Husband
H
Wife
W
Husband's Father
F
Husband's Mother
M
Husband's Brother
B
In this High Court case, F had solely financed the Property in question and had registered H, M and B as joint tenants of the Property. Accordingly, H had a one-third interest in the Property.
F and his family (i.e. M, H and B) lived in the Property since it was purchased in 2004. After H and W (collectively referred to as "Parties" or "Party" for one) got married in January 2015, W moved into the Property. However, W moved out of the Property after residing there for 33 months.
In the Divorce Proceedings, W asserted that the Property had functioned as Parties' matrimonial home as both of them had resided there together for 33 months and that much effort and monies were expended to renovate two bedrooms in the Property for the exclusive occupation of W and H and in preparation for the arrival on their son when she became pregnant. As such, W took the position that H's one-third interest in the Property was liable to division by the Court.
On the other hand, H's position was that the Property was his parents' (F and M) matrimonial home and not that of Parties. Pertinently, it was found on the facts that neither Party had paid for the renovations to the Property that were conducted to cater for H and W's residence in the same.
Ultimately, the High Court held that the Property in question was not the matrimonial home of the Parties as F and M were essentially the "master" and "mistress" of the household. In practical terms, the Property was F and M's matrimonial home. On the facts, F had taken charge of all financial decisions related to the Property (paying for the Property and related expenses) while M had kept the household running (by purchasing groceries and keeping the household in order).
As the reality was that H and W had lived in F and M's extended household, H's one-third interest was a gift from F that pertained to his parent's matrimonial home. Accordingly, such a gift fell outside the definition of "matrimonial asset" as stipulated in section 112(10) of the Women's Charter. In other circumstances, a gift may be transformed into a matrimonial asset when the non-owner Party or both Parties have made a substantial improvement to such an asset during the marriage. However, there was no such improvement to the Property made by W in this instance.
To summarise, the fact that Parties had resided in the Property was not by itself enough to classify it as a matrimonial home, and accordingly, the Parties' home at the material time was not a matrimonial home.
VOD v VOC and another appeal is indeed a ground-breaking case as the High Court has fine-tuned the definition of "matrimonial home". As the High Court had further opined that the Property could not be construed as a "matrimonial" home and H's one-third interest in the Property was not transformed into a matrimonial asset, it was thus excluded from the pool of matrimonial assets.
It is now clear that legal interest coupled with residence will not necessarily mean that the property in question constitutes a matrimonial home to be included as a matrimonial asset for the purpose of division. A fortiori, mere residence alone is generally not enough. For example, if the parties stay at a property that is rented from a third party or belongs entirely to another member of the family, that property will not be part of the matrimonial assets available for distribution even though, from a layperson's point of view, that property may be considered as their matrimonial home.
Related Article: Is This Still Mine? – Ringfencing Pre-marital Assets